Prose.io is called "a content editor for GitHub". One thing is does really well is it gives people the ability to update their own websites, especially those who don't have the time and energy to learn how to write code. While there is plenty of great technical documentation for Prose on GitHub, there is very little documentation for people who don't code. Prose is very similar to the visual editor included in WordPress that many people use for writing blog posts. But not everybody has a WordPress website and I encourage most of my clients to steer clear of it (4 Reasons to Leave Wordpress).
This documentation is intended for those who are new to using Prose. It follows the process of publishing a new blog post from start to finish on a site powered by Jekyll.
Subscribe Today
I plan to create a video tutorial series for each of the topics below. Enter your email address and be notified as soon as each part of the video series is released.
Add a featured image
Back
Make featured image available to facebook
Back
After you have uploaded the featured image, click the "Meta Data" button on the sidebar. In the "Featured Image" text box update the filename of the image by replacing the stars with the name of the image file you just uploaded. This will make the featured image available when you share your post on Facebook and other forms of social media.
Be sure to keep /images/ before the filename.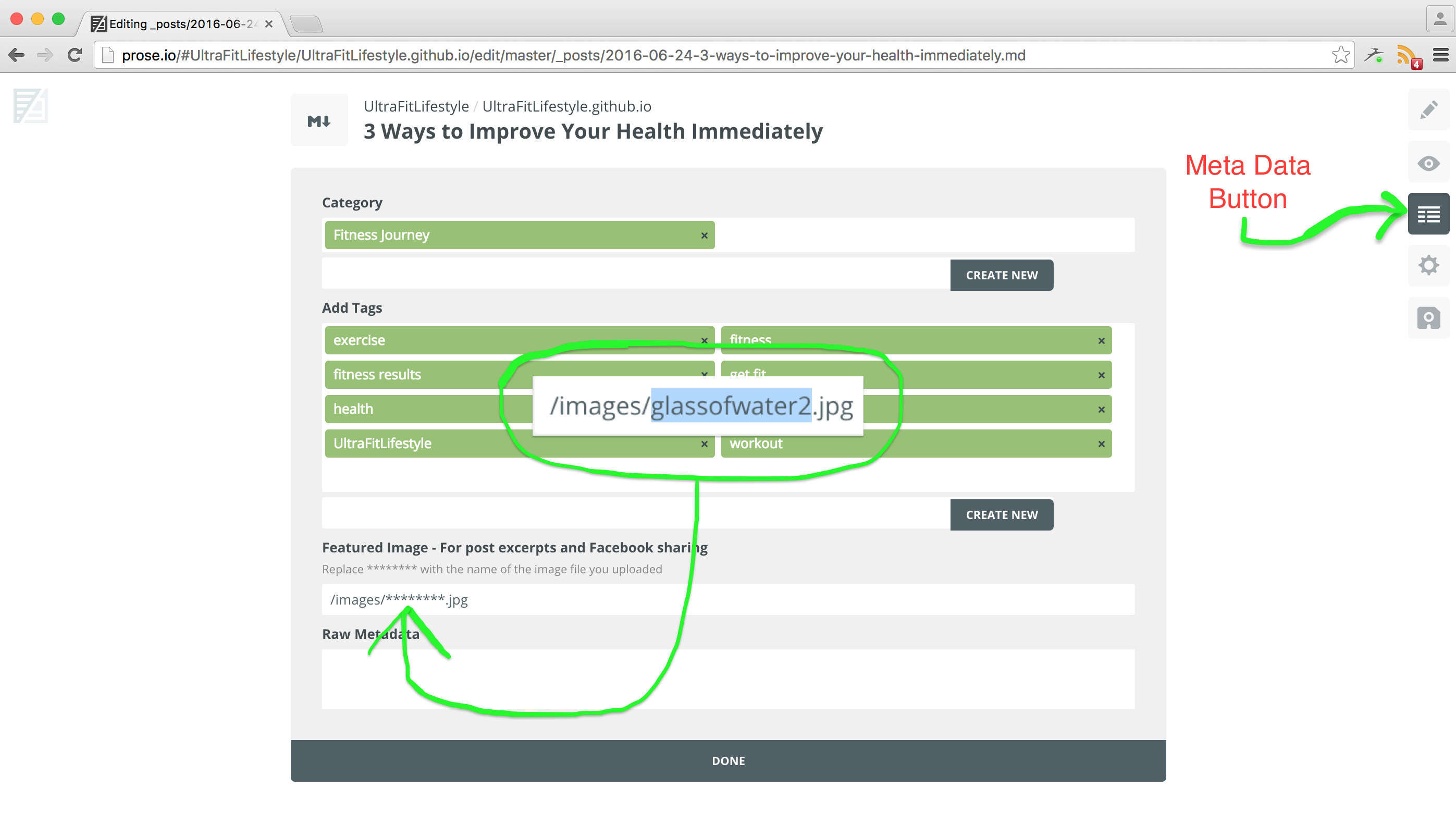 You can use the editor to write your post. If you have previously written your post in a Word document then you can paste your post into the editor. Be sure to check all formatting since bold, italics, numbers, and bullets will not paste nicely into the Prose editor. There are buttons on the toolbar that you can use for this formatting.
If you have a paragraph that needs special formatting (e.g. center alignment) you can wrap the paragraph in HTML with the proper class added to it. Be sure to include a space between each unique class name.
If you are composing your post for the first time in the Prose editor, use the "Save" button frequently. It is safe to save and commit your post as many times as you'd like. There is a separate step for publishing your post before it is live on your website.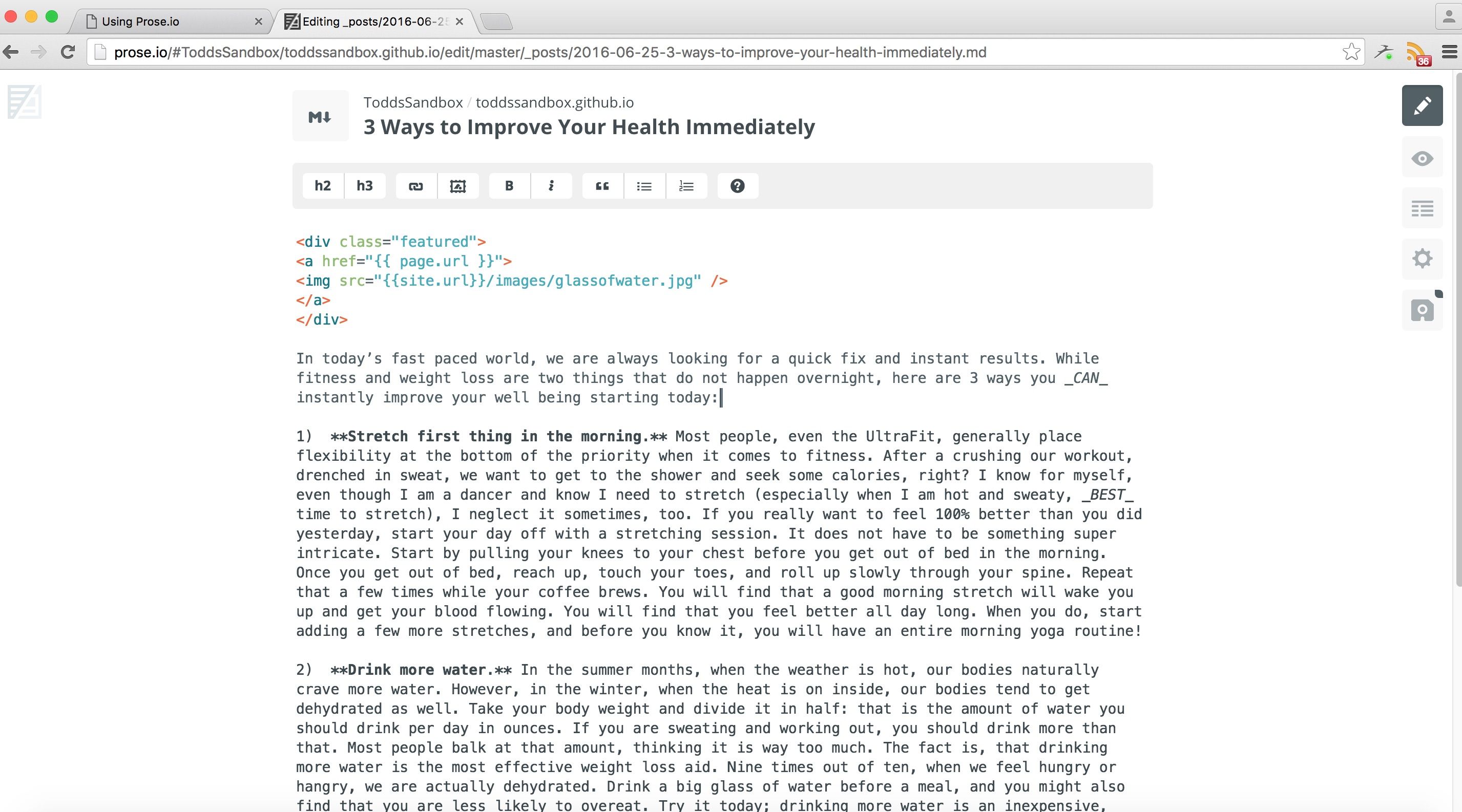 Add an excerpt separator
Back
A post excerpt includes the featured image and a small preview of the post. It can be used in many places but is most commonly seen on main blog pages and in RSS feeds.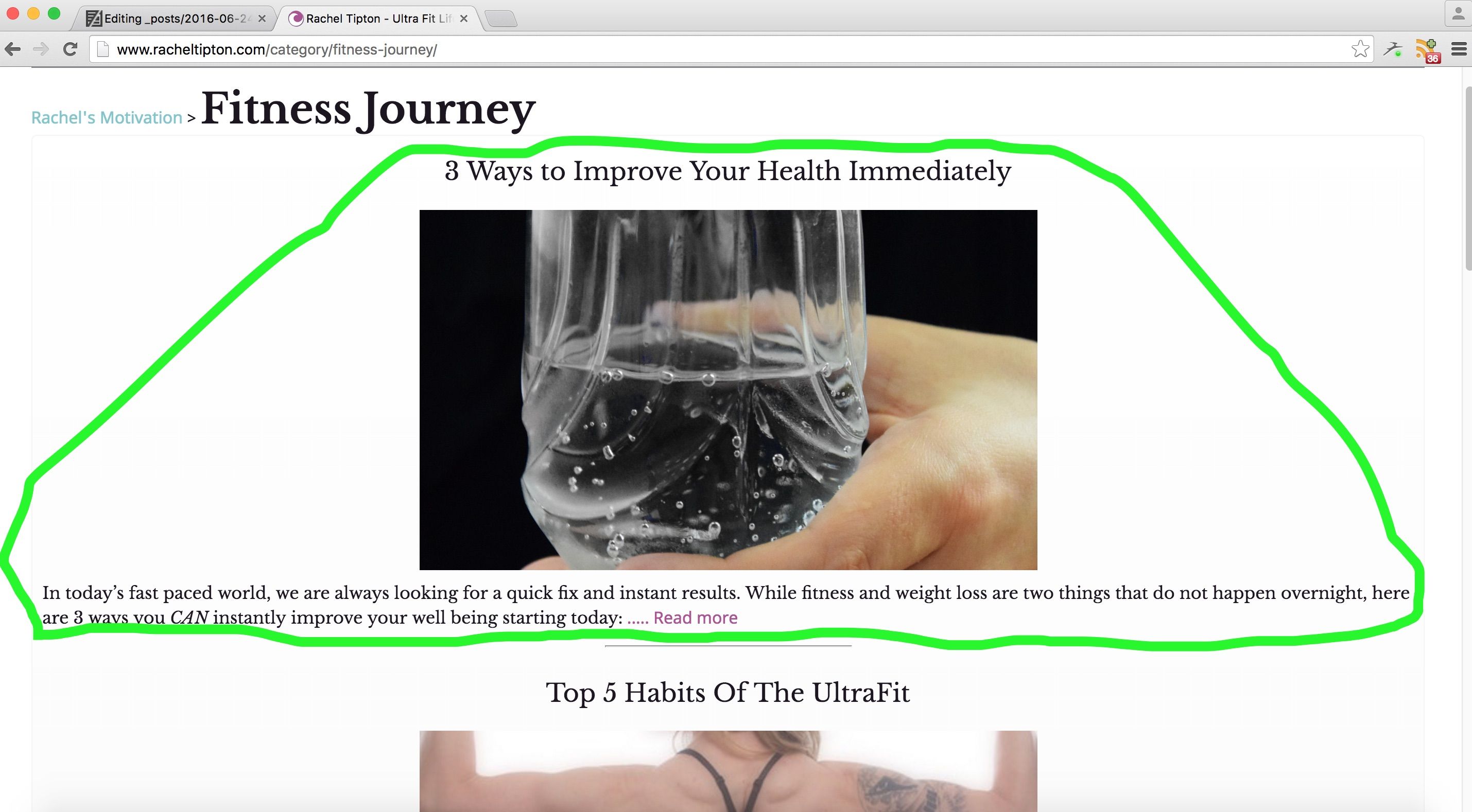 There is a link button on the toolbar that you can use to add links into your post. If you are linking to a page that is not on your own site then you can provide the link URL, the link text, and an optional title. If you are linking to a page on your own site you can click "insert a local link".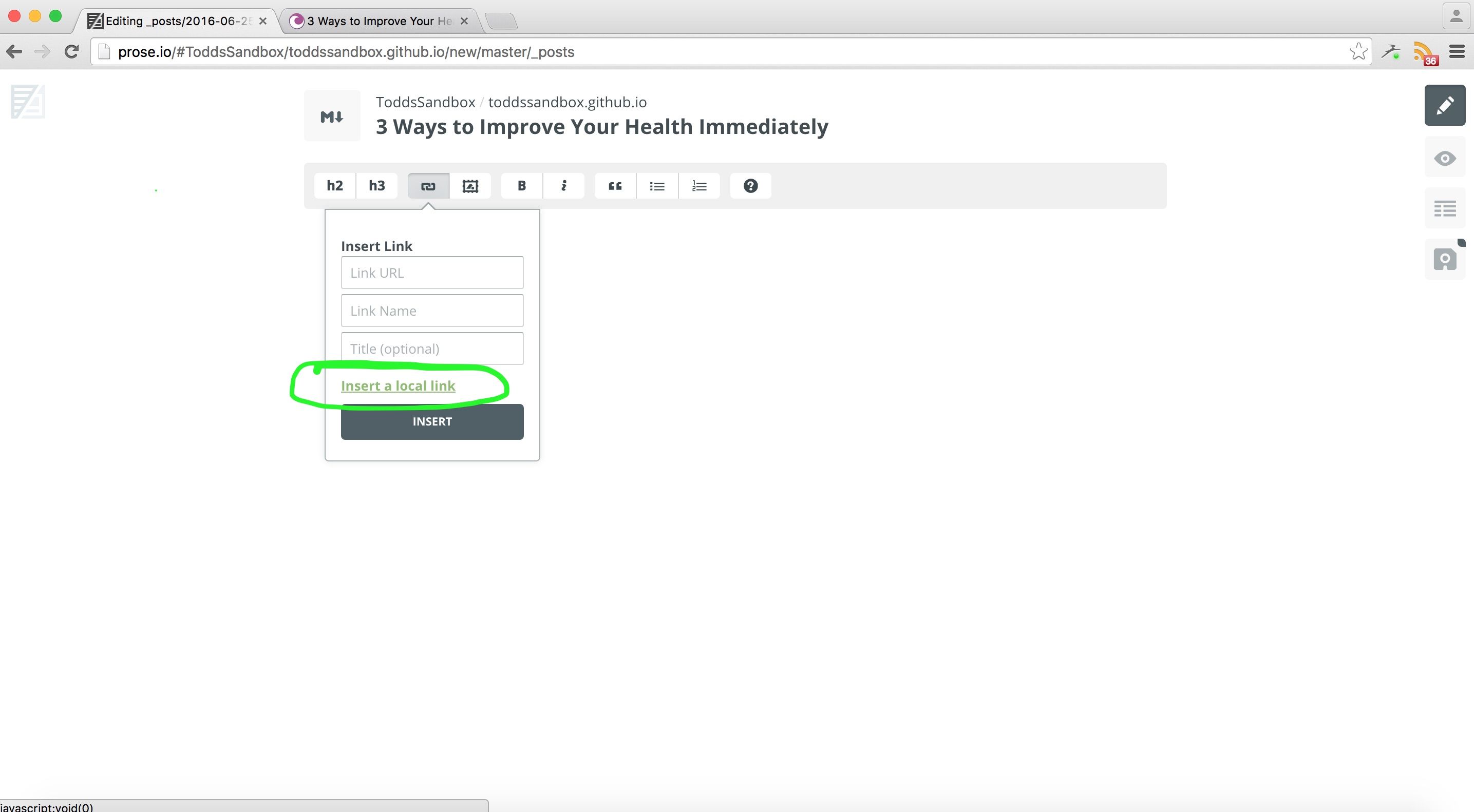 You can add images to your post in addition to the featured image. Follow the same steps for uploading your image as you did for the featured image. You can either leave the image as it is when you upload it or you can align it by replacing the stars in the different HTML examples below.
Left align:
Right align:
Center align:
Save and publish your post
Back
Questions and comments
Back
Is something unclear? Have a made a mistake somewhere? Do you want to use Prose.io to maintain your site?
Leave a comment below or contact me directly to get the conversation started.